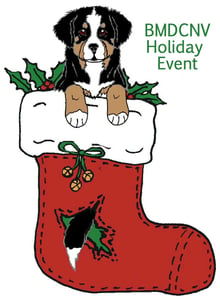 $

25.00
Here is where you purchase your ticket(s) for the brunch buffet at the Dec. 16 BMDCNV Holiday Event. This will be at the Boxboro Regency Hotel and Conference Center, Boxboro, MA, from 11 - 3.
Dogs welcome! Non-members welcome! Children under 12 free.
Click Add to Cart. If you want more than 1 ticket you'll then be able to increase the quantity. Click update total before completing purchase.